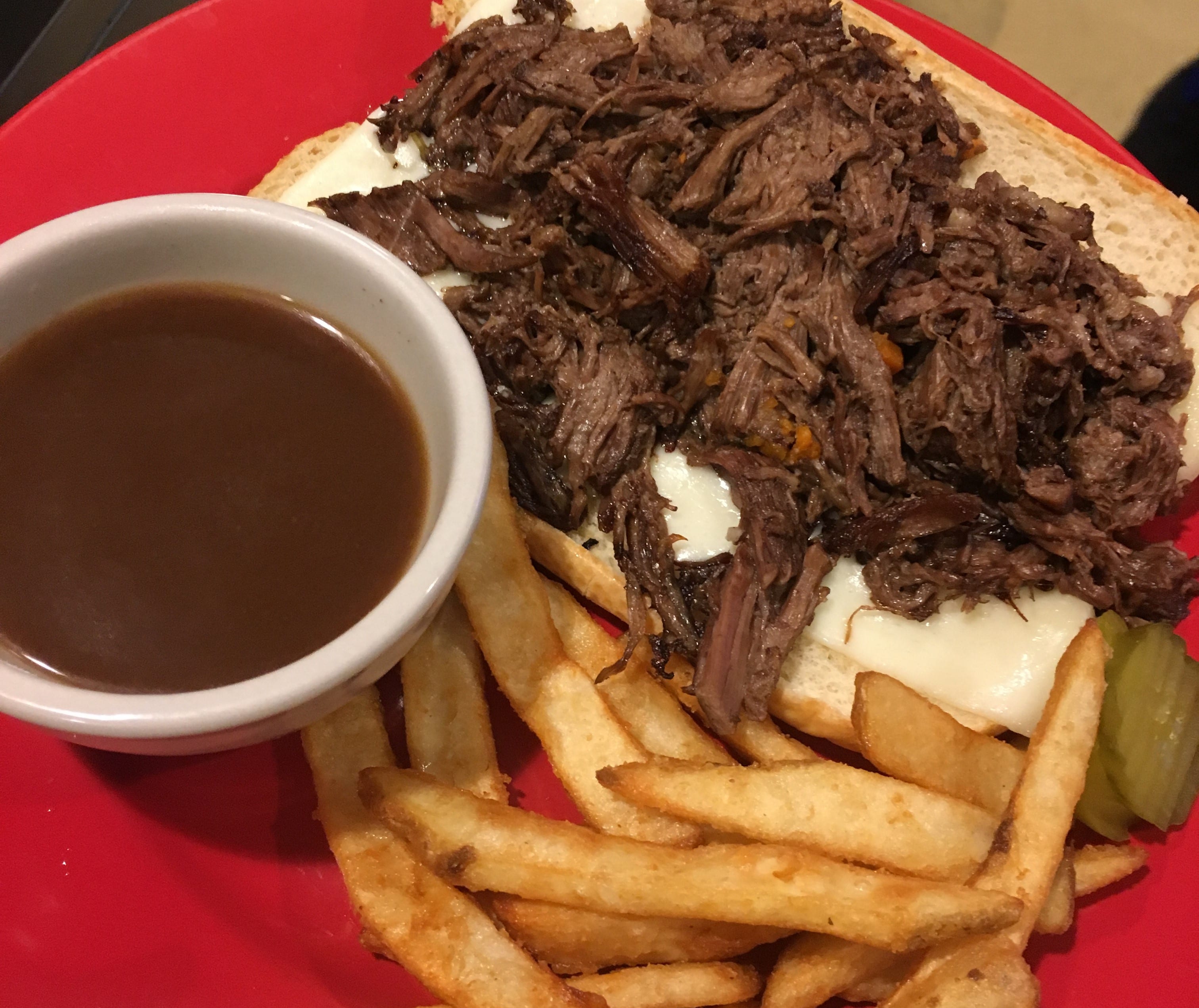 Open Sunday – Thursday 11am – 8pm
Friday & Saturday 11am – 9pm
701 N. Clubhouse Dr Loveland
(970) 635-1985
Open Sunday – Thursday
11am – 8pm
Friday & Saturday
11am – 9pm
701 N. Clubhouse Dr Loveland
(970) 635-1985
All items are cooked in zero trans-fat oil and may contain a trace amount of gluten.
Colorado Nachos
Enough thick cut potato chips to feed you and a couple of your buddies topped with melted cheese, pulled pork, diced tomato, onions, fresh jalapeños, sour cream, and our signature BBQ ranch. (the chips are topped with all that stuff, not your buddies, unless you pay extra) 12.99
Mountain Man Wings
The biggest juiciest wings we could find. Tossed in your choice of garlic parmesan, homemade BBQ, sweet chili, spicy buffalo, or whiskey fire sauce. Served with choice of dressing and fresh cut veggies.
8 for 12.99, 12 for 17.99, or 16 for 21.99
Nachos del Toro (try the legend)
A mountain of fresh tortilla chips topped with black beans, sweet onions, fresh jalapeños, diced tomatoes, fresh cilantro, shredded cheeses and served with sour cream and salsa. 13.99
Add grilled chicken 3 or steak 4
Sincronzida
A fancy way of saying quesadilla, compadre. A huge flour tortilla stuffed with your choice of grilled chicken or steak and melted cheese to hold it all together. Grilled and served with sour cream and salsa.
Chicken 10.99, Steak 11.99, or just cheese 8.99
Nibbies, Bites, & Snacks (Oh My!)
All items are cooked in zero trans-fat oil and may contain a trace amount of gluten.
Dirty Chips
A basket of our thick cut potato chips dirtied up with buffalo sauce and bleu cheese dressing. Might get your fingers dirty, but it's worth it. 4.99
Potato Canoes
Hand carved, crispy fried potato skins topped with crisp bacon and a melted cheese blend, served with a side of sour cream. 8.99
Fresh Soft Pretzel
A giant pretzel baked with love and salt. Served with house nacho cheese. 5.99
Slow Beef Tacos
Extra slow braised beef wrapped in warm corn tortillas and topped with onions, fresh cilantro, and whiskey fire aioli,
Two tacos 5.99 Four tacos 9.99
Fried Cheese Sticks
Crisp, Creamy, and Delicious. Served with our all day marinara sauce. 7.99
S.W. Eggrolls
Eggroll wraps stuffed to bursting with cheese, chicken, peppers, onion, and chipotle. Served with our BBQ ranch for dipping. 10.99
Our burgers are all natural, hormone free, antibiotic free angus beef raised here in Colorado.
Served with choice of one side. Add a second beef patty for $3.00
Change to all natural chicken or homemade veggie patty for no charge.
Upgrade to natural Elk or Bison for only $3.50 more. Gluten Free buns available for $2.00 more.
Big Daddy Fire Burger
Our burger heated up with a whole roasted jalapeno, melted pepper jack, and our homemade super hot, addictingly spicey ghost chili and habanero salsa – this one has quite a kick and is not for the faint of tongue. 14.99
Ranch Hand Burger
Topped with our house made BBQ sauce, smoky bacon, onion rings, and melted cheddar. 13.99
Bar Room Burger
The burger of your college days. Our half pound patty topped with two buffalo chicken fingers and crispy bleu cheese slaw. 15.99
Fancy Fajita Burger
Thinking about fajitas but want a burger? Here's the right answer. Topped with grilled peppers and onions, shredded cheese, pico de gallo, and guacamole. 14.99
Cheese Burger
Our all natural 1/2 pound burger with your choice of American, cheddar, Swiss, pepper jack, mozzarella or bleu cheese. 11.99
The Italian Burger
We start with a garlic buttered bun and pile on the creamy mozzarella, homemade all day marinara, and sharp parmesan. You'll be leaning like a tower after this one! 13.99
Wap-patty Melt
Have some pun with your burger. Nestled between two slices of grilled rye with Colorado sauce, apple bacon kraut, Swiss and mozzarella cheese. 12.99
Avocado Delixe Burger
Our beef patty loaded with bacon, avocado, mozzarella and basil pesto. A deluxe treat. 13.99
The Most Righteous Burger
We start with a bed of tender pork belly and maple mayo, then our half pound patty covered with a slice of cheddar cheese. From there, we keep going with a pile of slow beef, our famous BBQ sauce, melted mozzarella, a layer of fresh jalapenos and finish it with tomato and lettuce. Get ready. 19.99
Centennial State Burger
Our celebration of Colorado with your choice of Elk or Bison topped with melted mozzarella and grilled onions. 15.99
Mushroom Swiss Burger
The all natural patty topped with savory mushrooms and creamy Swiss cheese. 12.99
Hand Pressed Veggie Burger
Made with black beans, red peppers, onions, seasoning, and lots of love. Topped with pepper jack cheese and onion rings. 10.99 Add bacon for only 2
Bacon Cheese Burger
Juicy half-pounder topped with smokey bacon and your choice of cheese. 12.99
We use all natural products and make everything we can in house. Served with choice of one side.
Slow Beef Dip
Extra slow and juicy braised beef pulled apart and piled on melted mozzarella in a toasty hoagie roll. Served with slow made au jus for dipping. 13.99
Colorado Cubano
Slow roasted pulled pork, smoky ham, creamy melted Swiss, and house made Colorado sauce on a ciabatta roll. 12.99
Ranch Wrap
Choice of crispy chicken fingers or lean grilled chicken rolled up with crisp lettuce and fresh tomato, sauced with creamy homemade ranch dressing, in a giant flour tortilla. 9.99
add shredded cheese 1
Trio of Savory Sliders
Three soft sliders filled with your choice of thick sliced pork belly, buffalo tossed chicken fingers, or slow beef BBQ. 10.99
Colorado Cheese Steak
Steak or Chicken with sautéed peppers, mushrooms, and onions, topped with melted Swiss on a hoagie roll. 15.99
Breaded Pork Tender
Hand breaded pork flash-fried and served on a toasted bun. Try it tossed in wing sauce for a real treat. 9.99
BBQ Pulled Pork
Lean and tender, juicey pulled pork piled high on a corndusted bun and drizzled with house made BBQ sauce. 11.99
Meatloaf Sandwich
Moist and full of flavor, a thick piece of house made meatloaf served on ciabatta with grilled onions and cheddar. 11.99
Pork Belly Po Boy
Slow roasted, tender pork belly crisped up and piled on top of a hoagie filled with maple mayonnaise, crisp lettuce, and juicy tomatoes. 13.99
Ooey Gooey Grilled Cheese with Slow Beef
In a word, YUM! Your choice of bread with pepper jack, cheddar, swiss, and mozzarella cheese all melted onto the bread and then filled with our extra slow braised beef. 9.99
Colorado Reuben
Tender, slow roasted, IPA braised corned beef stacked up with apple bacon kraut on thick cut marble rye bread with Swiss cheese and Colorado sauce. 13.99
Big Red Birdie Chicken Sandwich
All natural red bird chicken breast with Swiss cheese, crisp bacon, avocado pulp, and fresh pico de gallo. 12.99
BLAT
Wapiti twist on a classic with smokey bacon, fresh lettuce, sliced ripe tomato, and fresh avocado pulp on your choice of white, wheat, or rye toast. 8.99
Salmon Sandwich
A succulent wild salmon filet grilled and finished with cilantro cream sauce. 14.99
Love Chick Sandwich
Laid flat with care and hand breaded then flash fried to crisp golden brown. 10.99 Try it Parmesan style for 11.99
Wapiti Odds, Adds, & Sides
Pick any single side with your order (if included) or, add any side for only $3.50!
HOUSE SALAD – Bed of mixed greens with roasted corn, dried cranberries, onion, bell pepper, tomatoes, and your favorite dressing
WAPITI SLAW– Crisp cabbage, roasted corn, dried cranberries, fresh cilantro, and apple cider dressing
COLORADO RICE – Rice with roasted corn, garlic, and sundried tomatoes
FALL RIVER SMASHED POTATOES – Russets with black pepper, cheddar, and mild jalapenos
THICK CUT CHIPS – Fresh made to order
WAPITI FRIES – Thick cut, beer-batterd, and flash fried
WAPITI ONION RINGS – These are thick0cut and beer-battered sweet Spanish onions.
SWEET POTATO FRIES – Sweet and savory sweets
SOUP OF THE DAY – Always homemade, always delicious
* LOADED BAKED POTATO – After 4:00
Add a dinner salad or another side for only $3.50
Cowboy Ciao
Enough to satisfy any cowboy's appetite. We start with all natural chicken sautéed with green peppers, onions, and smoky bacon, and then we add some attention-grabbing jalapenos and southwest pesto, and finish with cream and toss it all with a mess of linguini and garlic bread. 17.99
Change to gluten free penne for 4
Long's Peak Salmon Pasta
Wild caught salmon, sautéed with onions, fresh mushrooms, diced tomato and garlic and finished with a creamy basil pesto sauce and garlic toast. 18.99
Change to gluten free penne for 4
Slow Beef Stroganoff
We start with our slow braised pulled beef, add earthy mushrooms, and finish it with rich cream for a rib sticking meal for the ages. Tossed with linguini and partnered with garlic bread. 13.99
Colorado River Trout
A whole trout broiled with our house seasonings. If you've ever had trout, you'll love ours, if not, you have no idea what you're missing. (May contain small bones.) Served with a side of your choosing. 17.99
Roasted BBQ Half Chicken
We rest the chicken overnight in a bath of buttermilk and hot sauce then we rub it down with our house blend of seasonings (not 11, but that's not our thing) and oven roast it till it's finger licking…um, really really good. Also comes with your choice of side 14.99
Mountain Sheppard's Pie
Lean ground Colorado beef with thick savory sauce and veggies topped with our smashed potatoes then baked to a satisfying belly filler. 15.99
Fish and Chips
Colorado beer battered and flash-fried, sails in with a squeeze of lime and house-made tartar sauce. Served with fries (or your choice)
Cod 15.99 Salmon 17.99
Wapiti Choppiti Salad
We chop your salad into bite sized pieces in the back so that you can put each delicious forkful directly into your mouth and not on your face (shirt, table, guests); then finish it with fresh quinoa, roasted corn, dried cranberries, mushrooms, and red bell peppers. Served with your favorite dressing 11.99
add chicken 1, steak 2, salmon 5
Fish Tacos
Your choice of grilled or crispy fresh fish with creamy cilantro slaw, wrapped in two warm flour or corn tortillas and served with Colorado rice and black beans.
Cod 12.99 Salmon 14.99
Wapiti Red Chili
Homemade, delicious, Colorado mountain chili, started with elk, buffalo, and beef then filled with all the good stuff including beans and roasted corn. Don't worry, you can handle it. Cup 4.50 Bowl 7.50
Soup and Salad Combo
A simmering cup of today's soup and a fresh cut dinner salad served with your choice of dressing. 6.99
FRIDAY NIGHT PRIME RIB (and Saturday)
PASGETTI
with Marinara or Meat Sauce and Garlic Toast
KRAFT MACARONI & CHEESE
KIDS NACHOS
Kids Meals Below Come With Your Choice Of Side
HANGABUR
HANGABUR WITH CHEZ
CRUNCHY CHICKEN FINGERS
GRILLED CHEESE
FOUR WINGS